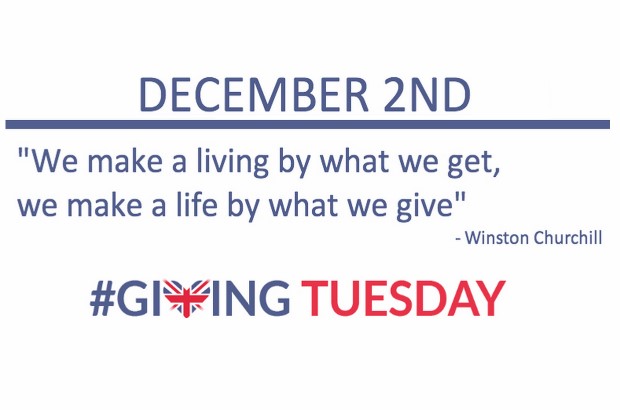 #GivingTuesday is a global campaign to encourage people to give what they can on Tuesday 2nd December. In order to promote the campaign, we have been working with the Cabinet Office's Social Action Team to design an online calculator that will get people thinking about their giving footprint in a fun, compelling way.
What is #GivingTuesday?
#GivingTuesday is an opportunity for people, charities and businesses to come together and give something back, whether it involves making a donation, volunteering or simply spreading the word. Originally launched in the United States in 2012, the campaign is now global, spanning five continents. More than 700 partners have joined the UK campaign, from major businesses to charities local and national, and Cabinet Office is a proud founding partner.
Designing the calculator
To raise awareness of the campaign and to encourage people to think about their giving footprint, we were keen to build something simple but engaging. Based on the idea that people like seeing how they compare to others, we positioned people relative to others based on how much time and money they gave. We also wanted to convey some key messaging about #GivingTuesday to encourage everyone to think about how they can get involved.
With help from the Cabinet Office Communications team, we chose a 'quiz builder' website. Each page was customised to promote #GivingTuesday and we limited the number of questions to minimise the amount of time it takes to complete.
The data
Data from the Community Life Survey were used to build the calculator. This is an annual survey managed and analysed by our team which tracks trends in social action and community empowerment in adults across England. We excluded people who said they didn't give, and divided the remaining respondents into quintiles for giving time and giving money.
The results
Results are based on the response to two key questions: how many hours people spent volunteering (formally and informally) and how much money people gave to charity in the previous four weeks. There are five response options for each question which correspond to a quintile. Once all questions have been answered, people can find out how their giving compares to others who give. All collected data is anonymous.
Where do you fit in?
If you would like to find out how you compare to other givers, click here to complete the Giving Calculator.
If you are keen to get involved or find out more about #GivingTuesday, visit http://www.givingtuesday.org.uk/