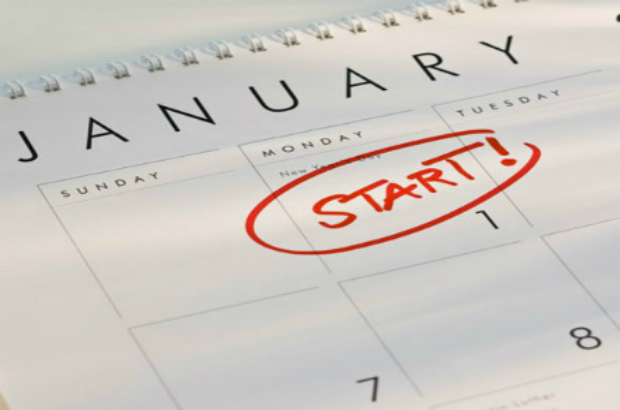 Later this week I'll be hosting the Cabinet Office Analysts Winter Event (previous events are described here). It'll be a great opportunity to look ahead and see how - as an analytical community - we can have the greatest possible impact in 2016. As it's January I've been thinking of what a set of new year resolutions might look like for Cabinet Office analysts and where we might collectively focus both our attention and development activity this year.  Here's my first go but I would love to hear what others think:
1) Embrace coding
Last year we made improving coding skills a key part of our learning and development priorities. Some Cabinet Office analysts attended our inaugural Code Club (and blogged about their experiences here), others took part in the data science accelerator programme, while some made use of online resources - this blog from our friends at GDS provides lots of useful links. Without a doubt this will continue to be an important area for us all to focus our development activities on in the year ahead. Developing more advanced coding skills can improve the efficiency of our work and also allow us to undertake a wider range of analyses than we might have previously been able to.
2) Be compelling
New tools and techniques (as we discuss in this blog) can make data visualisation easier and quicker than ever to produce. This can be incredibly powerful as we present analytical results to our often time-pressed stakeholders. Last year for example we began doing a quarterly infographic on Civil Service workforce data which extracts the key information from a number of data sources in an easy to understand format. This will be a key area of L&D for us this year with several training activities already planned in the next couple of months.
3) Check and correct
As the range of tools and techniques we can deploy expands and the range of data we have access to diversifies, it will be important to ensure we don't lose focus on something that is of fundamental importance to every government analyst: quality assurance. All the data and analysis we produce needs to be proportionately and robustly quality assured, no matter what approaches were used to produce it. The Aqua book provides very helpful guidance on this and as a team we have been using the New Year as a time to review, reflect on and where necessary refine our approach.
4) Collaborate inside and out
Policy making and service delivery are team sports. Analysis and analysts play a vital role but to have maximum impact we need to ensure we work effectively with a wide range of colleagues from other professions and organisations. Enhancing our skills at developing and managing these relationships is a vital part of being an effective analyst. Equally we need to ensure we draw on the latest thinking, analytical approaches and research. In a previous blog I discussed how we drew on external expertise from across different sectors and across different countries. We should continue to build and exploit diverse networks for this purpose. Finally we can also learn from each other - this of course happens every day - but we have just relaunched our monthly peer-to-peer sessions which will allow us to dive into topics in more depth.
5) And finally...be curious
Curiosity might have killed the cat but it can be an essential attribute of a good government analyst as the recent interim report of the Bean Review highlighted (in relation to ONS, but applicable more broadly). Curiosity can take many forms. We need to be curious about the data we collect, before it is presented and published. We need to be be curious about what our analysis is showing and what the key insights that should be drawn are. We need to be curious about whether there are new and better ways of undertaking analysis as we've illustrated in previous blogs - here and here. And we need to be curious about the broader context that our analytical work sits in. Simple, practical actions can make a difference here: co-locating part of the week with policy rather analytical colleagues, for example, can bring a different perspective, while challenge sessions involving analysts of different disciplines can shed new light on complex problems.
So those are my five C's - I think if we focus our individual and collective attention on them, we can improve the impact and usefulness of analysis in the Cabinet Office. It would be great to have your thoughts on whether I've missed something crucial and also any ideas for how we can make further progress in any of these areas.